Filmmaker Bios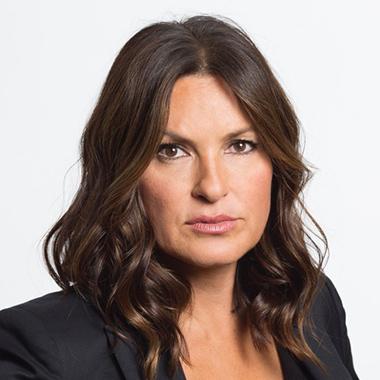 Mariska Hargitay plays Lieutenant Olivia Benson on the long-running NBC series Law & Order: SVU. She is an Executive Producer and has also directed multiple episodes of the show. She won an Emmy for Outstanding Actress in a Drama, a Golden Globe Award, and has earned an additional seven Emmy nominations, five SAG Award nominations, and two Gracie Allen Awards for American Women in Radio and Television.
Mariska's role on SVU awakened her to the burdens that survivors of trauma often carry: the weight of shame, judgement and isolation. She was inspired by their courage and, in 2004, took this inspiration to a higher level by founding the Joyful Heart Foundation. Joyful Heart's mission is to transform society's response to sexual assault, domestic violence and child abuse, support survivors' healing, and end this violence forever. At the heart of their advocacy work is the End the Backlog campaign, with the goal of eliminating the backlog of hundreds of thousands of untested rape kits sitting in storage facilities across our country, and to open up a path to healing and justice for survivors.
Photo Credit: Gus Philippas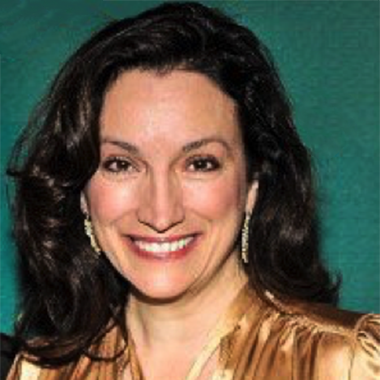 Trish Adlesic is an Oscar and Emmy-nominated documentary producer for her work on Gasland and Gasland Part II. She teamed with director Josh Fox and HBO to produce these seminal documentaries exposing the environmental devastation and public safety hazards of "fracking." Gasland premiered at the Sundance Film Festival in 2010 and Gasland Part II premiered at the Tribeca Film Festival in 2013 to much acclaim.
Trish has over 20 years of experience working in narrative filmmaking with such notable directors as Jim Sheridan (In America, Get Rich or Die Tryin'), Sidney Lumet (Night Falls on Manhattan), Gus Van Sant (Finding Forrester), James L. Brooks (As Good as It Gets) and Michael Mann (The Insider). Trish also worked in episodic television for 15 years as the Location Manager for NBC's Law & Order: SVU series and has been a contributing member of the Director's Guild of America for 19 years.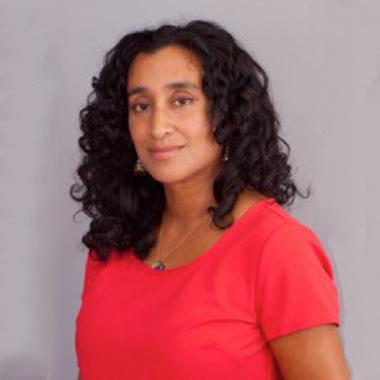 Co-Director and Supervising Editor
Geeta Gandbhir has been nominated for three Emmy Awards and has won two. As editor, her films have been nominated twice for an Academy Award, winning once, and has also won four Peabody Awards. Her latest feature documentary Prison Dogs, which she co-­directed with Perri Peltz, premiered at the 2016 TriBeCa Film Festival.
In 2017, she is co-­directing and co-­producing a series on race with The New York Times Op Docs titled The Conversation, which won the AFI Documentary Film Festival Award and a MacArthur Grant. She also co-­directed and edited the film, Remembering the Artist, Robert De Niro, Sr. with Perri Peltz for HBO, which premiered at the Sundance Film Festival in 2014. Additional notable works as an editor include: Mr. Dynamite: The Rise of James Brown with Alex Gibney; Whoopi Goldberg Presents Moms Mabley; When the Levees Broke; By the People: The Election of Barack Obama; Music By Prudence; Budrus; God is the Bigger Elvis; and Which Way is the Frontline From Here.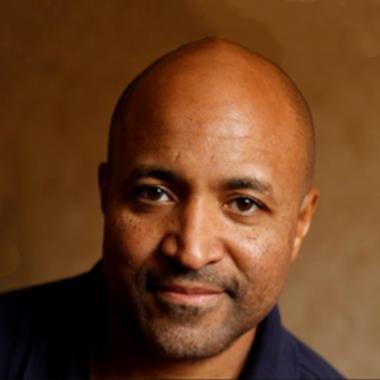 Tony Hardmon's cinematography credits include Heidi Ewing and Rachel Grady's Boys of Baraka, Detropia, and Freakonomics, Liz Garbus' The Execution of Wanda Jean and Girlhood, Stacey Peralta's Made In America, AMERICA, Michael Moore's Sicko, and the Academy Award ­winning short film Crisis Hotline: Veterans Press One (HBO). He has also shot several groundbreaking documentary television shows, including Joe Berlinger and Bruce Sinofsky's Iconoclasts, Mark Levin's Chicagoland and Brick City, and the IDA Award-­winning Boomtown.
Tony's cinematography is featured in the Academy Award-­nominated Jesus Camp,  and the HBO special Alive Day Memories: Home From Iraq. He was the Co-­Director of the Emmy®-­nominated documentary Semper Fi: Always Faithful, which exposed one of the largest water contamination incidents in U.S. history. Tony is the recipient of the 2012 Ridenhour Documentary Film Prize and is a Sundance Institute Documentary Fellow.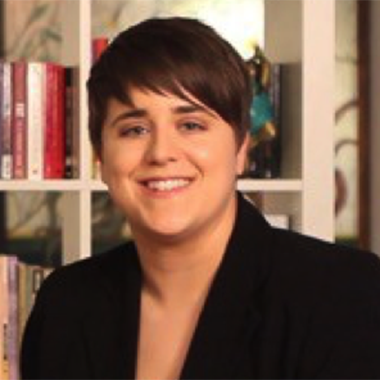 Viridiana Lieberman is an editor, director and writer. She's worked in television, film and short form digital content for the past 10 years. Her first documentary feature Behind the Octagon, chronicling the musical Lesbian Love Octagon, was chosen to be workshopped at the 2013 CineSLAM Program at the Pride of the Ocean Film Festival.
In 2014, her book Sports Heroines on Film: A Critical Study of Cinematic Women Athletes, Coaches and Owners was released by McFarland Publishing. She worked with Cheryl Furjanic on Back on Board: Greg Louganis, which aired on HBO in 2014 and with Liz Garbus on Nothing Left Unsaid: Gloria Vanderbilt and Anderson Cooper, which aired on HBO in 2016. Viridiana also edited and co-­directed Fattitude, an upcoming feature-length documentary that exposes how popular culture fosters fat prejudice and then offers an alternative way of thinking.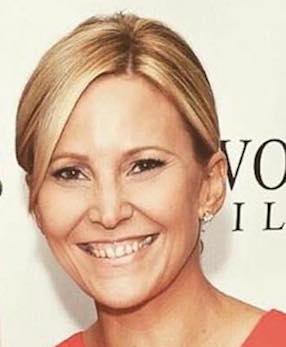 Maile M. Zambuto has been working in the field of victim assistance, raising critical funds and much needed awareness, for over 20 years. She joined the Joyful Heart Foundation as its Executive Director in 2008 and was named Chief Executive Officer in 2011 before leaving the organization at the end of 2017. Founded by Mariska Hargitay in 2004, Joyful Heart's mission is to transform society's response to sexual assault, domestic violence, and child abuse, support survivors' healing, and end this violence forever.
Under Maile's leadership, the organization raised nearly $150 million in private funds, in-kind contributions and pro-bono services, served more than 18,600 survivors and healing professionals, connected millions of visitors to education and life-saving help through its website and social media, launched ENDTHEBACKLOG, a campaign to eradicate the backlog of hundreds of thousands of untested rape kits sitting on shelves across the country, and produced the groundbreaking NO MORE PSA campaign, which has generated nearly 5 billion media impressions online, in print and on TV.
Among her many honors, Maile is a recipient of Women's e-News's 21 Leaders for the 21st Century and received the Commissioner's Child Advocacy Award from the NYC Administration for Children's Services. A survivor herself, she serves on the Board of Directors of A Call to Men, and frequently shares her story to both inspire healing and galvanize change to end violence and abuse.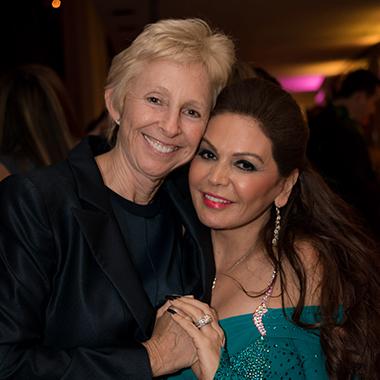 Lauran Bromley is the CEO of several international companies based in England and Guam. Lauran originally hails from Hawaii, where she attended the Hawaii School for Girls – La Pietra, graduating in 1976. She then attended the University of Southern California where she majored in cinema and minored in business.
Lauran began her professional career in Chicago working for Stern Electronics, where she was the director of marketing and learned the manufacturing, distribution, and management of gaming systems. In 1989, she founded Bromley Inc., a global manufacturer of redemption games. She is currently one of only two female presidents in the industry today.
Lauran and Myrna make their home in Honolulu and Chicago. They are parents of three cats. Lauran is an avid exercise enthusiast, enjoying tennis and endurance walking, as well as hiking and kayaking in Hawaii.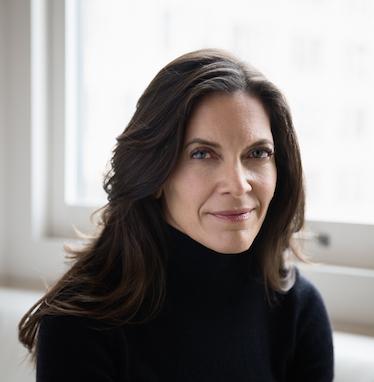 Sukey Novogratz is an author, philanthropist, and devoted supporter of the visual and performing arts, music education, international development and research in neurological science. She graduated from Princeton University in 1990 with a degree in Anthropology and then studied fashion design at Parsons. Sukey is a board member of the Joyful Heart Foundation and is closely associated with The Kitchen, The Acumen Fund, NYU Langone Medical Center, and Princeton University.
Sukey has been an Executive Producer on the documentaries The Hunting Ground and I AM EVIDENCE. Her meditation guidebook, Just Sit, will be published by HarperWave in December 2017. Sukey is married to Mike Novogratz and they and their four children, Gabriela, Anna, Christian and Narciso, live in Manhattan and Amagansett.
Photo Credit: Adrien Broom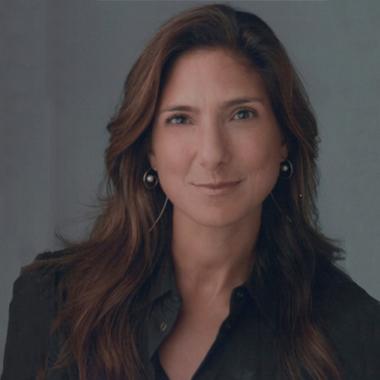 Regina K. Scully is the Founder and CEO of Artemis Rising Foundation, a philanthropic organization dedicated to developing and promoting Media, Education, and the Arts that transform our culture. Regina is also the Founder and CEO of RPR Marketing Communications, a premier Public Relations Agency, NYC, specializing in exclusive consumer products and brands.
A social entrepreneur, media activist, and documentary filmmaker, Regina is a leading communications and media consultant, speaking at schools, conferences, and companies around the world. She is a five-time Emmy Award-winning and Academy Award-nominated producer of The Invisible War, and an Academy-nominated producer of the song, "Till it happens to you," the theme song for the 2015 film, The Hunting Ground, regarding rape on college campuses.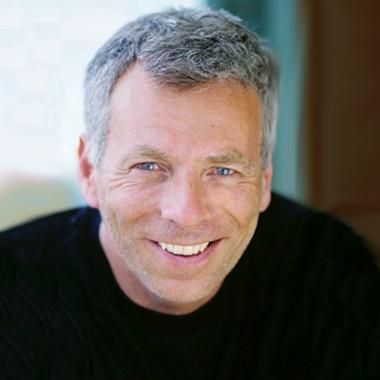 Marc Levin is an award-winning, independent filmmaker dedicated to telling powerful, real stories in a unique, authentic style. In his 35 years in the business, he has won three Emmys, four duPont-Columbia awards, the Peabody Award, the Grand Jury Prize at the Sundance Film Festival, and the Camera d'Or at the Cannes Film Festival, among others.
His most recent projects include directing Class Divide, the third in a series of HBO documentaries exploring how global economic forces have impacted the lives of everyday people; Rikers, produced with executive editor Bill Moyers, which is the first film to focus exclusively on the men and women who have endured incarceration at Rikers Island; and the Animal Planet series Ocean Warriors, executive produced alongside Robert Redford and Paul Allen, which follows activists, journalists, and scientists working to fight poachers and organized crime in oceans across the globe.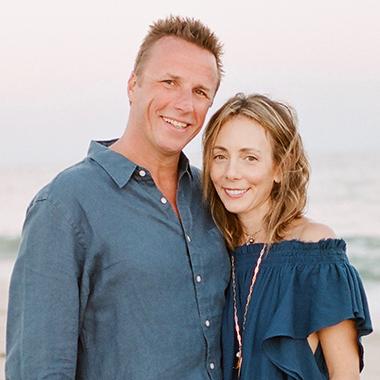 Pamela Schein Murphy & Marc Murphy
Marc Murphy is the owner & Executive Chef of Benchmarc Restaurants (Landmarc and Ditch Plains), and Benchmarc Events by Marc Murphy. He is a judge on The Food Network's show CHOPPED and CHOPPED JUNIOR. He serves as president of the Manhattan chapter of the New York State Restaurant Association, a board member and member of the Food Council for City Harvest, and a member of the Leadership Council for Share our Strength's No Kid Hungry Campaign.
In 2012, Marc joined the U.S. Department of State's Diplomatic Culinary Partnership, where he takes part in public diplomacy programs abroad. Marc is the author of Season with Authority: Confident Home Cooking, his debut cookbook, which was released in April 2015.
Pamela Schein Murphy is the head of Marketing and Branding for their restaurant group, as well as the principle of The Select 7, a curated exploration into the worlds of travel, food, beauty + wellness, fashion, home design and charity. The Select 7 unlocks the worlds of today's top tastemakers, acting as an exchange hub for people who want to share their finds, recommendations and ideas. The Murphys live in New York City with their two children, Campbell and Callen.
Photo Credit: Kevin Kendrick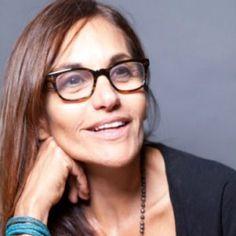 Born in England, Lorraine Kirke came to New York City in 1995 with her four children. With no intention of settling in the United States, she started working from home with textiles and interiors. By 2004, she opened a store in the West Village called "Geminola," named after her 4 children, which quickly became a must-go-to for unique, eclectic pieces and one-of-a-kind pieces for your home or closet.
In 2014, Lorraine authored a lifestyle book called "Would you like to see the house?" and in 2015, she set out on a new chapter in her creative life. She moved to a cabin on a lake where she can be found cooking up her next project.
Photo Credit: Kristina Loggia