A Letter from our Producer
Dear Friend,
The backlog can be difficult to comprehend: hundreds of thousands of untested rape kits sitting in law enforcement facilities across the United States. Hundreds of thousands of kits. Untested. For years, many for more than a decade, as statutes of limitations run out. And behind each of those kits, a person—a sexual assault survivor—waiting for justice, waiting for closure. Or not waiting anymore, because it's just been too long.
We don't know the full extent of the backlog because few state governments and no federal agencies require police departments to count or track the kits in their possession. Thus, most of the time, the number of untested kits in a particular place remains unknown until advocates, survivors, journalists, non-profit organizations—or concerned citizens—initiate and lead an inquiry.
I was born and raised in Los Angeles, and the discovery in 2010 of more than 12,000 untested kits there shook me to the core.
The rape kit backlog offers one of the clearest and most shocking demonstrations of how sexual assault victims are regarded in our society. Testing rape kits sends a fundamental and crucial message to victims of sexual violence: "You matter. What happened to you matters. Your case matters."
At its core, this issue is about survivors. What mattered most to me in making I AM EVIDENCE was bringing their stories into the light and giving them the space to tell their truths. And not just of their assaults, but of the effect of a flawed criminal justice system that left their rape kit untested and their cases unresolved.
I am deeply inspired by the advocates and survivors who have engaged in this work for decades. I AM EVIDENCE also allows us to shine a spotlight on the remarkable efforts in communities across America to bring an end to this injustice. With this film, as we elevate the voices of those most impacted, we aim to provoke outrage, mobilize the public, underline the urgency of this effort, and ultimately, join forces with advocates across this country to end the backlog.
I have been inspired everyday by these stories of strength, growth, perseverance, and survival. I am confident our audiences will also be inspired—and outraged.
My fervent hope for this film is that it will be a catalyst for action, that it will move you to learn about what is happening around the backlog in your community and in your state, and that it will motivate you to join this movement to end this injustice once and for all.
Survivors deserve better. We all deserve better. The time is now.
With Hope,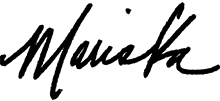 Mariska Hargitay
Producer